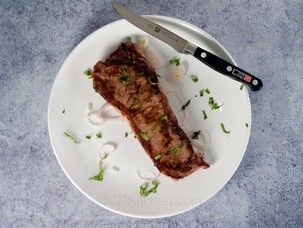 Five-Star Restaurant Steak Marinade with Truffle Oil
This is a super-simple marinade made extra special with the addition of truffle oil. White or black would work, but black truffle oil is especially good with red meat.
Combine all ingredients in glass or plastic container. Add steaks and marinate 24 hours.

Sear steaks on hot grill then turn fire down to cook on low heat. Spoon marinade over steaks as they cook.